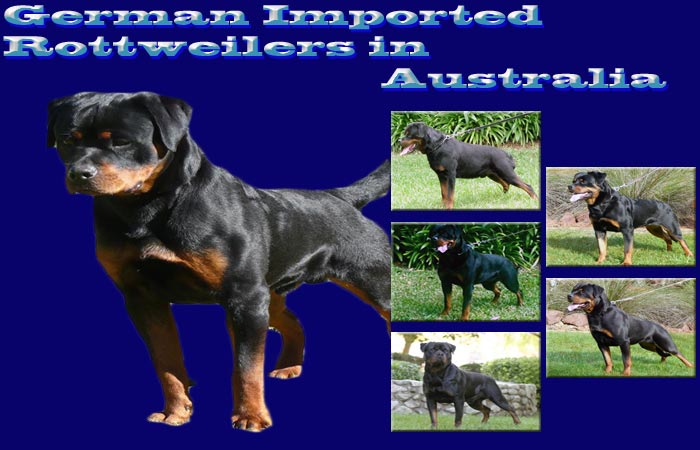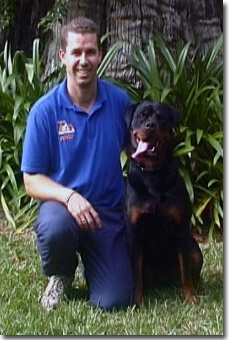 My name is Troy Kovacs and welcome to the site of my Rottweiler kennel "Vorherschaft".

My Kennel is situated in the hinterland of Noosa on the Sunshine Coast of Queensland.

I have owned and shown Rottweilers for 18 years now.

I decided to start breeding this wonderful breed so I travelled to Germany for numerous years to research and acquire some of the most famous and best lines in the world.

I was fortunate enough to meet Gunter Schoch who owns the very successful "Konigskanzel Kennel" in Germany.
Gunter allowed me to purchase a female puppy from his fabulous bitch Diva von der Konigskanzel who was a German Champion and was the Klubsiegerian at the Klubseiger Show in Germany in 2003.

This puppy was Fee von der Konigskanzel and the foundation bitch to my kennel.
She was an amazing bitch with great drive, very intelligent and an incredible sound temperament. You can see more of Fee on her page and her progeny on this site.
I then imported Gismo vom Bamberger-Tal as the stud dog to my kennel. He was very intelligent and a dog with a very hard working drive.

To introduce new lines to my breeding program I imported semen from Tough vom Hause Neubrand.
I am fortunate to have some wonderful progeny from both these breedings in my kennel to continue breeding from. I unfortunately lost both Fee and Gismo in 2009 which led me to import two new German bitches to my kennel to be used in my future breeding program. These two bitches are Maggie von der Konigskanzel and
Biene vom Sternhugel.

Again, they are from bloodlines that are world famous today.
I hope you enjoy their pages and this site.